Ran from February 9th to February 27th, 2018 and July 15th to July 24th, 2018.
There are 4 packs for sale. 2 of them contain suits, another contains special Valentine's Day items, and the final pack contains

and

.
Sweet Love Pack
Edit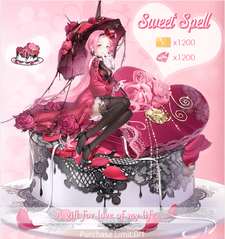 Cost $19.99 USD
Global debut of dessert house sweetness
Contains: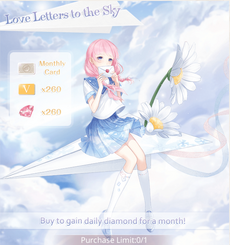 Paper Plane Pack
Edit
Cost $4.99 USD
To fold a secret into a plane and fly it skywards
Contains: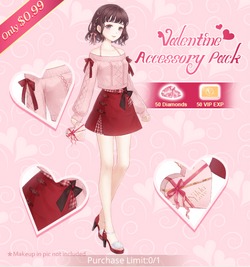 Valentine Accessory Pack
Edit
Cost $0.99 USD
Buy special festive accessories to decorate your love
Contains:
New Year Luck Pack
Edit
Note: This was only available in the first season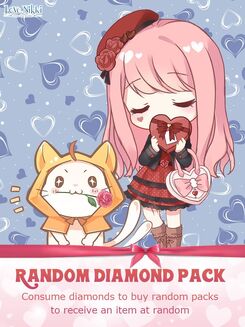 Cost 60

Gain a random type of item. Good luck!
Purchase this to get one of the following rewards:
30,000
40,000
80,000
100,000