Raise a Floppa - The Loop
Play Sound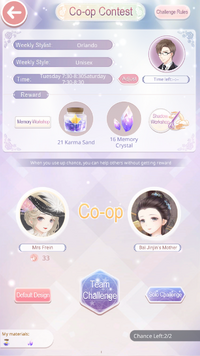 Sand Skirmish (also known as Style Contest) allows players to team up with Association members to collect materials and craft suits in the Shadow Workshop. For more information about crafting the suits and gaining activity, please see the Shadow Workshop page.
Co-op Contest
[
]
Times
[
]
Server Time
# This template displays server time for Love Nikki. It will not display properly in preview mode or on mobile. Please view the page in desktop mode in order for it to appear. _ -8:00 LN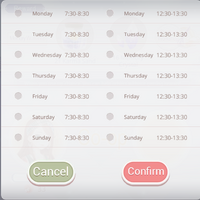 There will be 2 contests per week. The battle time and date can be set by the President and Vice President. It can be set on any two days of the week. The timeslots that can be chosen from are 07:30-08:30 server time and 12:30-13:30 server time. The current server time is listed above for reference (will not appear on mobile). Server time is also listed at the bottom of the screen ingame.
Battle
[
]
You are given two chances to battle daily. During the contest, you can do a solo challenge or invite a member to do a team challenge for extra rewards.
There will be a theme based on a stylist every week. To participate, you'll need to set up your outfit using the pink Default Design button, which can be done any time during the week. Rewards will be given out based on rating and Association level.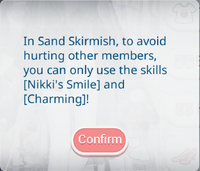 Note: You can only use the Smile and Charming skills.
Styles
[
]
Based on the level of your association, you will be assigned a stylist. Each stylist has a pool of themes that will be randomly selected for each week. You can set your outfit at any time starting on Monday of that week, even if the styling contest isn't open yet.
Note: If your association levels up during the week, you will keep the same theme until the next Monday.
Level
Opponent
Styling Themes
Attributes
4
Bobo
Cute and lively pet
Sexy swimming suit
Warm winter outfit
5
Yvette
Mature and simple office lady
Simple and capable army uniform
6
Kimi
Gorgeous and elegant Harajuku style
Simple and elegant Modern China style
Lively and cute girl from the Apple Federation
7
Neva
Smart Maiden
Navy Neva
Neva's Future style
8
Fu Su
Simple and cool Cloud style
Simple and lively sports style
Gorgeous and elegant Cloud Style
9
Ace
Gorgeous, elegant traditional style
Assassins Union
European
10
Orlando
Unisex
Evening Gown
Memory Workshop
[
]
Spend 50

to receive rewards from last week.
Gallery
[
]
[

]