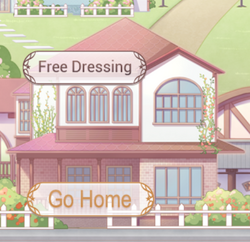 Free Dressing is where players can dress up Nikki in whatever they please. The ensemble they create can become their avatar.
Features
[
]
Avatar
[
]
Free Dressing is where the player can set an avatar. As long as you have on either a top and a bottom or a dress, the suit is considered valid. Your avatar will always be what shows up when you enter Free Dressing, and you can change it by pressing the orange "Set Suit" button in the lower left hand corner.
View Mode
[
]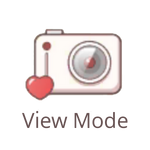 View Mode allows the player to move Nikki around on the screen and add props. There are four menus at the bottom of the screen.
Figure: Figure allows the player to move Nikki or either of the two Dream Illusion male models, Bai Yongxi and Zhu Yuxian, on the screen. In a group picture in the Starry Corridor, the player can also move the other player's Nikki.
BKG: BKG, short for Background, allows the player to choose a background to put behind Nikki.
Ornament: In this tab, the player can choose any of their movable ornaments and add them to the screen wherever they'd like.
Selected: In this tab, only ornaments that have already been added to the screen show up, allowing you to easily pick between only a few items.
Once a figure or ornament is selected, there are a number of options that allows the player to move it around:
A size slider allowing the player to choose values between 10% and 100% scale
Forward and background buttons that will move it behind figures and other items
A rotate button
A reverse (horizontal flip) button
The player can view their finished scene by clicking the pink Confirm button in the upper right. It will not save your outfit, only allow you to see the finished scene and share it.
Augmented Reality
[
]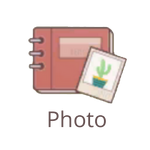 Augmented Reality, or AR, is a special version of View Mode. Instead of a background, Love Nikki will use your camera and you can put the real world behind Nikki and whatever props you have. It can be accessed through the "Photo" button in Free Dressing.
[

]