Overview Map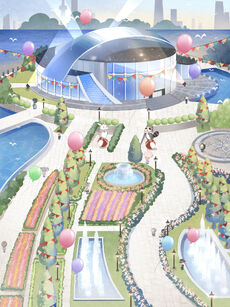 Special map for the Circus Night Event. There are 5 stages with 5 free attempts daily. These stages do not require

to complete. Complete these stages to collect

. You can reset the attempts for 30

each.
You will get different amounts depending on your letter score. A

will give you 5

, an
gives 3

, a

gives 2

, a

gives 1

, and a

gives 0

but will not deduct attempts. If you score within the specified range, you will trigger the Joker's Prank

effect. Triggering it will give you 6

.
1 - Mysterious Road Show
Edit
2 - Bizarre Dressing
Edit
3 - The Theater Manager
Edit
4 - Joker & Diamond Mask
Edit
5 - Fool's Day
Edit
References
Edit