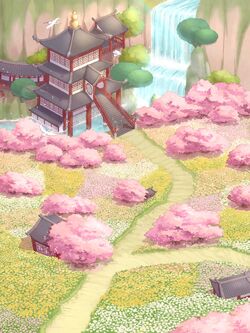 Chapter 6 is the sixth act in Volume 1 of the story mode of Love Nikki.
In Chapter 6, Nikki and her friends go to the famous Flower Field in the border between the Lilith Kingdom and the Cloud Empire. It's said that there's a place at its end, the Ancient Pavilion, where a famous and wise stylist resides. His favorite disciple, Fu Su, says that if Nikki wants to meet the Master and receive his knowledge, then she will have to go past the Flower Fields, compete with the fairies and tourists there, and ultimately defeat him and the protectors of the land, the Ancient Pavilion Sisters (Spring, Summer, Autumn and Winter)
In the Cloud Empire, Nikki will definitely want to collect a set of Cloud Empire style swimsuits!
Community content is available under
CC-BY-SA
unless otherwise noted.